Parts pricing is falling each day at a rate not seen in the industry for quite some time. Your Inventory is Losing Value each Day that You Ignore It.
Get a jump on 2016 and receive some value for your excess while you can.
SEA can help! Learn more about SEA's Consignment Services & Purchasing Programs, Contact Us Today!
Sandel Avilon King Air Retrofit Flight Deck, Redefining Installation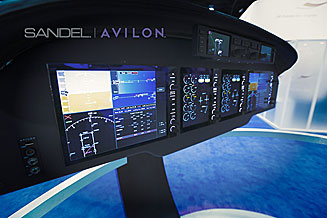 Sandel Avionics announced the Sandel Avilon™, a King Air retrofit NextGen flightdeck during NBAA 2015. This revolutionary solution starts with a flyaway price of $175,000.
Avilon represents an entirely new concept, intending to redefine how modern avionics are designed, built, sold, and installed. In contrast to conventional panels made up of multiple separate components, Avilon is a unitary system that arrives from the factory assembled and pre-wired, as an integrated panel replacement. Continue Reading >>
SEA Website - New Name, Same Site! More Capabilities & Inventory!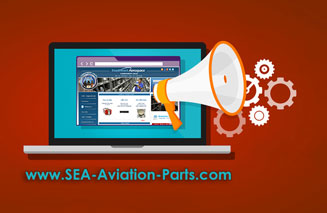 Southeast Aerospace has updated its "Component Sales" link (www.SEA-Aviation-Parts.com) to better represent its recently expanded product and inventory offerings.
Our increased inventory and product lines reflect SEA's move towards providing a broader range of aviation components, including our most recent growth to supply and support a variety of Sikorsky & Eurocopter rotorcraft.
As always, you can use the search function on www.sea-aviation-parts.com for product information, including real-time stock & delivery details. For more information on SEA's component services, and for specific item requests that may not be listed, please contact Southeast Aerospace at sales@seaerospace.com.

Cobham Antenna
Inventory
Reduction Sale!
New Condition,
Limited Time Discounted Prices

Honeywell EFIS Displays
Don't pay the Factory Prices!
DU-870
CD-810
ED-800
ED-600

Exchange Prices Available
OH Condition w/Warranty
Available to Ship Now!


KHF-990 System
Complete helicopter
HF System
OH Condition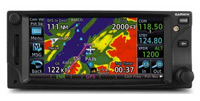 400/500/600 Series
SV Condition

Competitively priced,
high quality ELT
P/N: 8102
Includes install kit, antenna and remote switch
> Looking to Purchase
Daily Updated SEA
Procurement Needs
-----------------------------------------
SEA is always looking to purchase avionics equipment. You can find a High Priority, IMMEDIATE Purchasing Needs List on our Avionics Sales website. It is updated every day to fulfill our current sales needs.