| | |
| --- | --- |
| | July 2016 |
The SEA Difference
Companies in our industry often overlook the importance of shipping avionics correctly. It is mind boggling to see a box filled with expensive equipment show up completely destroyed, and it happens more than you think!
It is important to remember that shipping companies will not bear the cost of any damages incurred as a result of inadequate packing. Any expenses that arise from damage due to substandard packages will fall solely on the shipper. The best way to make sure you will not have to deal with expensive repair and replacement costs is to take the time and effort to make sure anything you purchase is protected and securely packed for shipping.

Southeast Aerospace takes pride in how our boxes look and how securely they are packed before leaving our facility. All shipments are packed into new boxes with either sealed air foam or polyurethane foam for our more delicate units.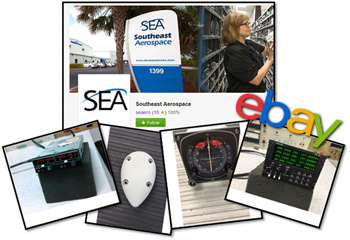 SEA is now on eBay!
You can now find an SEA store on eBay at http://stores.ebay.com/Southeast-Aerospace
It's your chance to save BIG with Southeast Aerospace! Check out our store regularly, for new listings and your opportunity to get a great deal.

New SEA Department & Contact Page

With our continued efforts to improve the new Southeast Aerospace website, we have added a Department Contact Page. You can now find department & employee contact details easier & quicker, and even see who you're talking to!
Some of the new & improved features include: employee photos and bios. Bios are being added as they become available - check back to see the updated details. If there is someone you would like to hear from, please let us know!
— Trivia Winner & Your Chance to Win! —

Congratulations to Hilary Coury for her correct answer & winning a $100! (The names of everyone who sent in the right answers were entered into a randomized drawing.)
ANSWERS - Name: Otto | Move: Airplane! | Function: Autopilot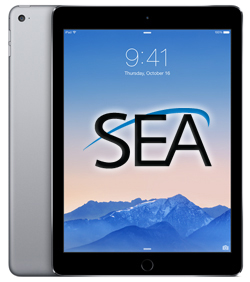 ENTER for your Chance to win!
Win an iPad Air 2, Wifi - Gray 16GB,
includes iPad Air Smart Cover

It's simple to enter, just LIKE the Southeast Aerospace page on Facebook & comment on the iPad post! Tell us how long you've been in the aviation industry, or simply that you want to win the iPad. Note: you have to do BOTH to be qualified to win.

DEADLINE: Like & Comment on SEA's Facebook page by August 31st, 2016.
Contest is open to everyone, with the exception of SEA employees. Contest is not sponsored, endorsed, associated, or administrated by Facebook. Random Drawing will be held on 9/1/16 & the winner will be notified through Facebook messaging.
SEA Special Offers

>> Click Here to Find a full listing of SEA's Special Offers

It's mid-summer, which means it's HOT! Many areas have been experiencing extreme temperatures, and sadly that leads to high risks for heat causing illness.
In the aviation industry, a lot of us work outdoors or in sweltering (hot box) hangars. You and your fellow coworkers need to be aware of the risk factors that may affect your heat tolerance, and take the combative steps to stay healthy.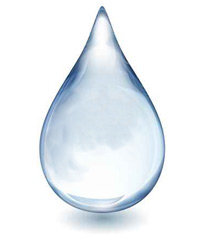 Stay Hydrated! Sweat glands are activated when the brain determines a part of the body needs to be cooled. Sweat evaporates allowing for loss of heat, but also loss of water & electrolytes. A good recommendation for a moderately active person in a moderate temp, is to drink 1 cup of water every 15-20 minutes. REMEMBER to drink before you feel thirsty! Although sports drinks are readily available, eating a balanced diet and occasional salt-containing snack should be adequate in replacing sweat lost electrolytes. If you don't like the taste of plain water, add some frozen fruit such as strawberries, grapes, lemon or orange slices to give it a healthy, tasty twist that keeps your water cool!
Keep Cool! Increased heat production from physical exertion (installing avionics!) and environmental temperatures make it important to develop a go-to method to cool down and lower your core body temperature. You should take regular breaks in a shaded or air-conditioned area, and if in an enclosed space, always keep the air moving with a high powered fan. Management should take a preplanned approach to jobs with higher risks of heat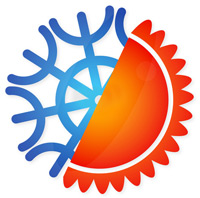 exposure, and schedule them during cooler periods of the day. If possible in your position, wear clothing appropriate for the temperature, such as heat reflective & sweat wicking materials, draped water-dampened cotton around your neck or head for quick cooling effects, and even try cooling vests with cold pack pockets.
As a company in Florida, SEA knows that Summer Heat is a Serious Thing & we want to see all of our readers stay safe & healthy!
Southeast Aerospace - 1399 General Aviation Dr - Orlando MLB Intl Airport - Melbourne, FL 32935
T: 321-255-9877 - F: 321-255-9608 - E: sales@seaerospace.com - W: www.SEAerospace.com