Garmin® has announced several noteworthy products to the aviation market in the early weeks of 2020. Listed below are brief descriptions of these exciting and newly available products. For more details, including pricing and installation options, please contact SEA – Your Garmin Dealer.
GI 275 Reimagines Aircraft Flight Instrumentation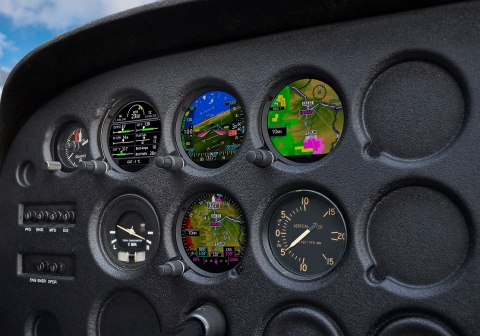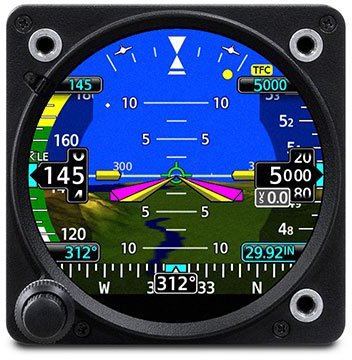 We're impressed with the new Garmin Aviation GI 275 that can replace outdated primary flight instruments!
Garmin announced the GI 275, a powerful electronic flight instrument that directly replaces legacy primary flight instruments in the cockpit. It's suitable for a direct replacement of a variety of instruments including, an attitude indicator, attitude directional indicator (ADI), course deviation indicator (CDI), horizontal situation indicator (HSI) and engine indication system (EIS). Suitable as a replacement to many aging flight instruments and gyro-based attitude indicators on the market – such as the popular KI-256 – GI 275 gives aircraft owners the benefits of a modern and reliable flight instrument.
Capable of serving as a 4-in-1 flight instrument, the GI 275 can also be installed as a standby to a number of glass flight displays and is available with a 60-minute back-up battery. Lightweight and compact, the GI 275 is intentionally designed to take advantage of the common 3.125-inch flight instrument size. It's also compatible with a variety of third-party autopilots and does not require a separate interface adapter. The GI 275 has received Federal Aviation Administration (FAA) approval and is available immediately for installation in over 1,000 single-engine and multi-engine aircraft models.
GTN Xi, Replacing original GTN 650/750 Displays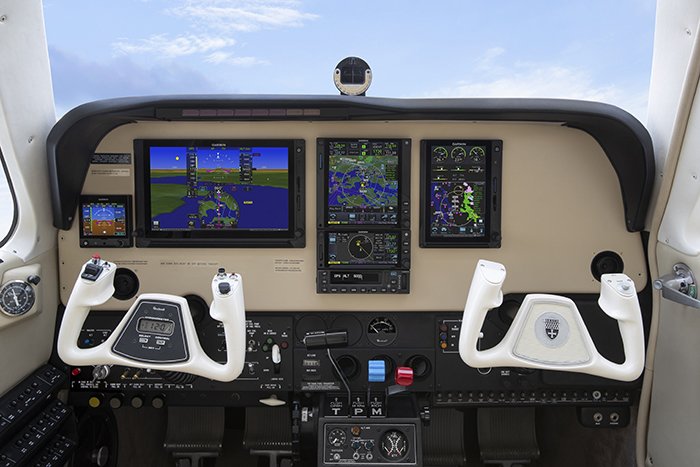 Another exciting product announcement is the GTN Xi editions, which are designed as a direct slide-in upgrade to the original GTN 650/750 displays. The GTN 650Xi & 750Xi provide vibrant display and vivid colors to enhance a contemporary look, while including dual-core processors and modern hardware supporting advanced capabilities in the future. The GTN Xi is FAA approved and available immediately for fixed-wing single-engine and multi-engine piston, turbine and experimental aircraft, with helicopter and business aircraft approval soon to follow.
G3X Touch Updates, New Configurations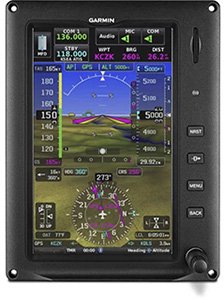 The first being additional features and panel configuration options for the G3X Touch flight displays. New display configurations now available include the following:
Dual 10.6" Displays configured as PFD (left) and MFDs (right),
7" Touch Display added as a right-hand panel for selectable MFD or PFD,
Up to 3 displays can now be installed in a single panel; up to 4 displays can be installed in tandem aircraft,
And finally the 7" or 10.6" displays can be installed as standalone MFD with optional EIS.