Southeast Aerospace recently completed the prototype installation of a major avionics modification for a fleet program on the Douglas A-4N Skyhawk airframe. SEA designed the structural mounting, electrical interface, and existing systems interface for the installation of the new avionics equipment in the aircraft.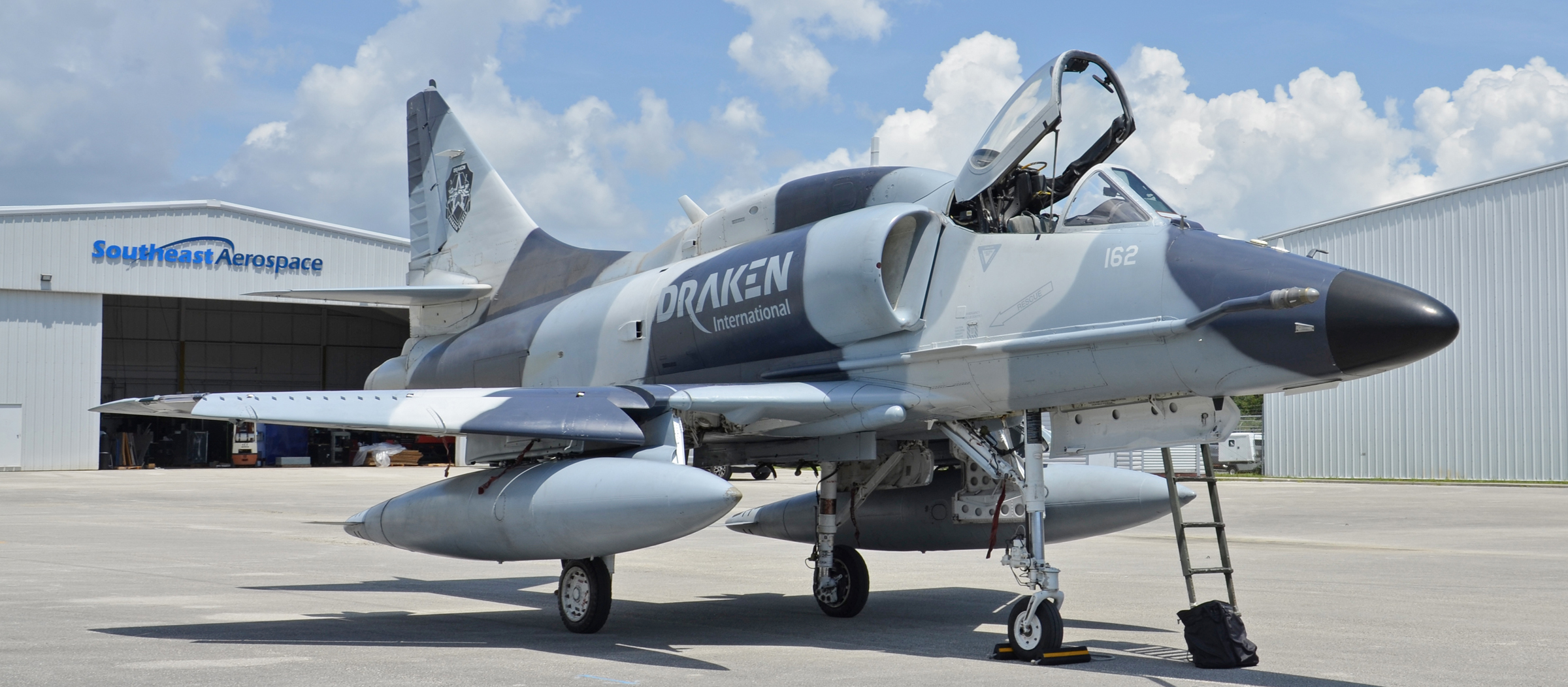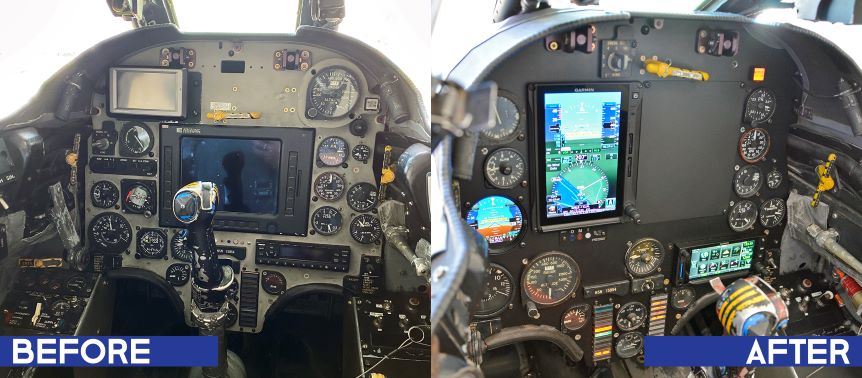 Of note is the in-house, custom made, half inch thick instrument panel. The instrument panel was milled out of a strong aluminum alloy to meet the structural requirements of the aircraft. Newly installed Garmin equipment included:
GDU 700P Primary Flight Display
GTN 650Xi GPS/NAV/COMM/MFD
GTX 345R Remote Mount ADS-B In/Out Transponder
GI 275 Attitude Indicator
GRS 7800 AHRS and GDC 7400 ADC
Replacing older generation digital and analog avionics, SEA installed a GDU 700P which provided a large, bright touchscreen PFD. The GTN 650Xi brings rich FMS capabilities along with VHF NAV/COM, a GTX 345DR fulfills ADS-B In & Out with transponder diversity, while a GI-275 provides standby reliability. The high performance GRS7800 AHRS and GDC 7400 ADC are well-suited to feed the new EFIS in this high performance airframe. This Navigation, Communication, and EFIS Upgrade Program brings much needed avionics and instrument reliability back to this airframe while also supplying new safety enhancing features.
For more information regarding SEA aircraft modification solutions please contact Luke Gomoll, luke.gomoll@seaerospace.com.