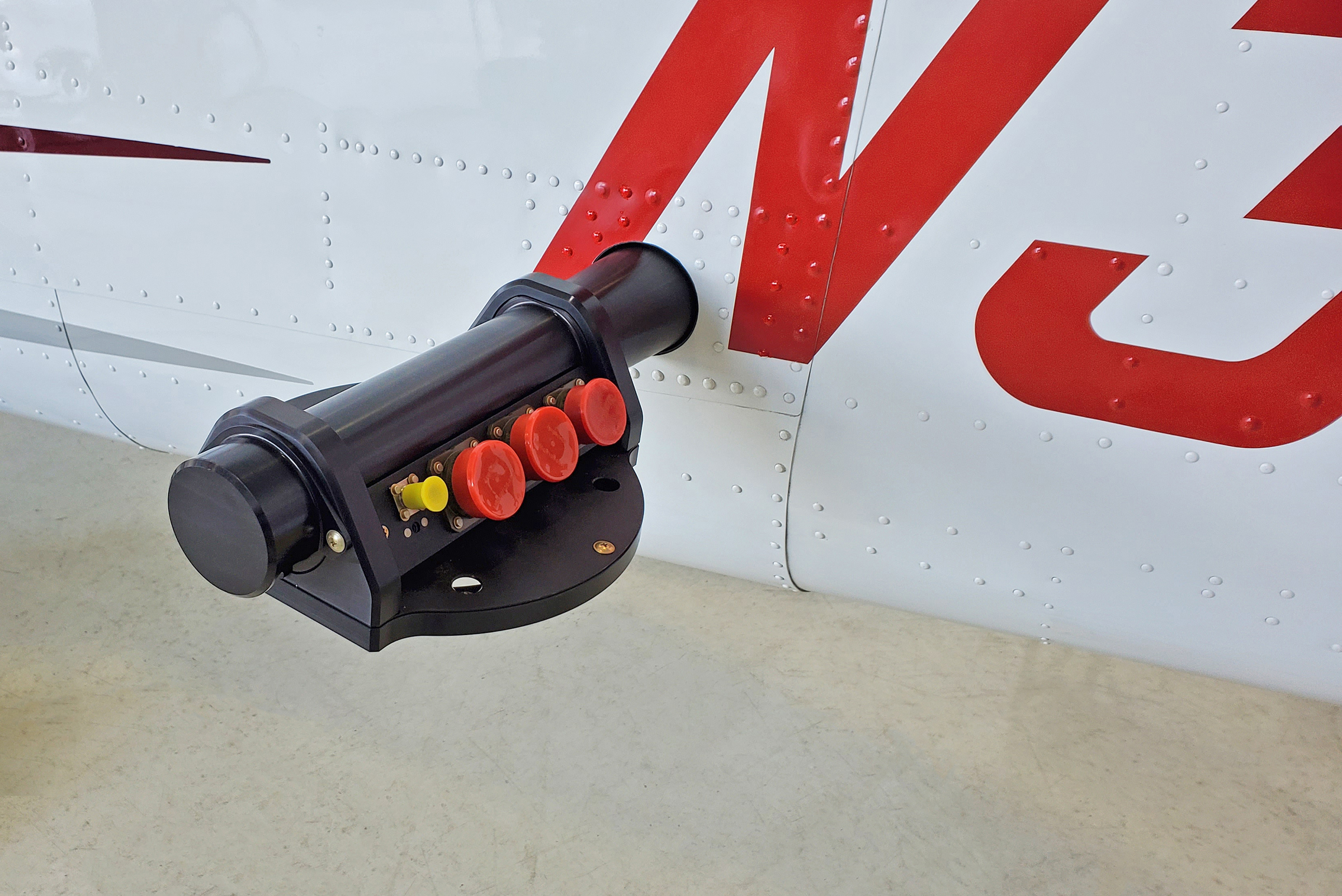 Southeast Aerospace is pleased to announce receipt of the Federal Aviation Administration (FAA) Supplemental Type Certificate (STC) number SA01055DE for the installation of their sensor mount in the Cessna 206.
Designed by Southeast Aerospace for the Cessna 206 aircraft, the sensor mount simplifies installation, which can be completed in less than one day with no changes or limitations to normal flight operations for payloads up to 70 lbs. The precision machined sensor mount allows for payloads such as the Wescam MX-10 or FLIR 380HDc EO/IR to mount on the left side of the aircraft. The side-mount sensor is outside of the exhaust, with the optics just below the bottom of the aircraft for unobstructed views.
Southeast Aerospace's mission capable T206H was used for prototype installation and testing. The camera mount is currently being installed on a fleet of new aircraft for an ongoing prime contract with the US Government.
"We are pleased to offer this sensor mount to the Special Mission community as one of several new SEA products to be released over the next year," stated John Braddock, President, "Once we identified the need for this item, our extensive experience with custom manufacturing and installation for the aerospace industry allowed us the opportunity to design and manufacture a high quality, cost-effective sensor mount option for the Cessna 206."
For further information please contact Business Development/Sales Manager Nathan Hernandez, nathan.hernandez@seaerospace.com.
---
Located at Melbourne International Airport (MLB), SEA operates from five hangars that total 100,000 sq ft. Its primary business encompasses component repair, including an avionics shop, instrument shop with an ISO 8 cleanroom, an NVG lab, as well as aerospace manufacturing, engineering, aircraft retrofit, component sales and purchasing.