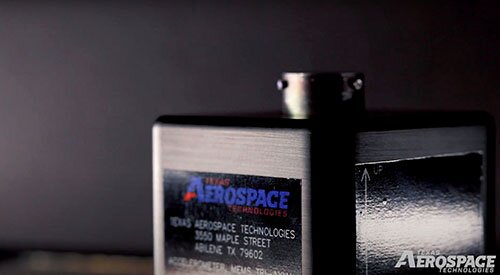 TEXAS AEROSPACE TECHNOLOGIES announced that Southeast Aerospace purchased several TXA201 Tri-Axial Accelerometers for ongoing projects.
SEA recently incorporated the TXA201 into a Flight Data Recorder (FDR) installation on a Lear 55C. The FDR installation called for legacy parts with a long lead time. "SEA is grateful for the efforts and results produced by Texas Aerospace Technologies and Peregrine by bringing the TXA201 to market," stated Luke Gomoll, Aircraft Modifications Sales Representative. "New and existing FDR installations now have a current generation MEMS Tri-Axial Accelerometer upgrade option, a drop-in replacement ready to ship. Ultimately this accelerometer solution helps keep aircraft airworthy, extending their useful life well into the future."
The TXA201 directly replaces outdated Accelerometers, meeting form, fit, and function. The ARINC 542A mounting form and pin-for-pin connector make the TXA201 a true plug-and-play solution. The TXA201 is designed to be installed in a non-environmentally controlled equipment bay.