Southeast Aerospace (SEA) is pleased to announce its 25th anniversary as a leading Aerospace Solutions company.
The Braddock family, with the passion of bringing a higher standard of product and service to the Aerospace Industry, founded Southeast Aerospace, in April of 1993. Located in a small office complex in South Florida, it began as an avionics sales and repair service provider.
Through the precision leadership of John Braddock III, his wife Marianne, and two sons John and Joe, Southeast Aerospace has expanded services from a routine avionics provider to a leading Aerospace Solutions company. SEA offers a unique combination of product and services that are supported by their foundation in avionics sales and repair. From aircraft modifications, to special mission integration, wire harness fabrication, light manufacturing, engineering, & project management.
Over the past 25 years, SEA has grown from a five-person operation to employing over 100 highly trained professionals. When asked about the organization and its longevity, John Braddock IV, President & CEO said, "I am very thankful to have been a part of the growth and success of Southeast Aerospace for the last 25 years and grateful to all of the talented people I have had the opportunity to work with over those years. I offer a heartfelt thank you to all those that have contributed to our success and who continue to do so on a daily basis."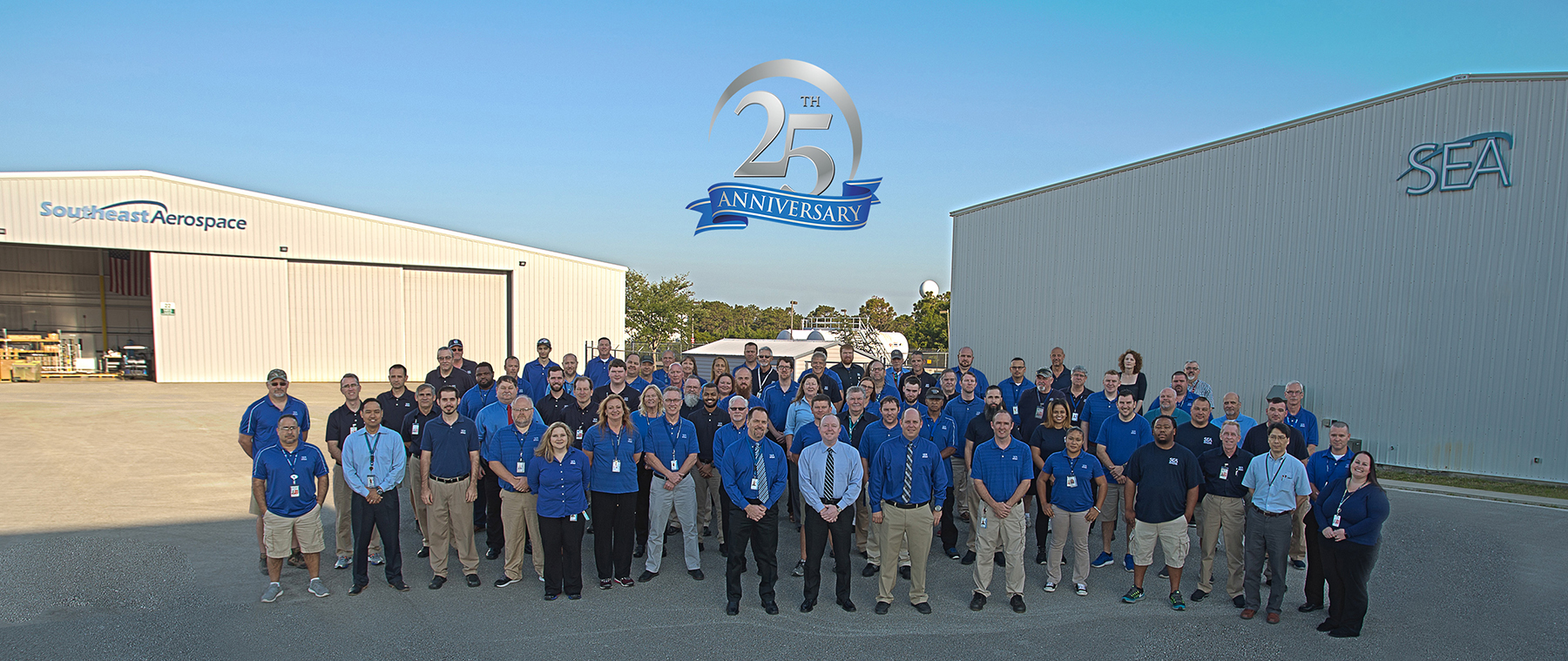 ---
See More News & Info
Posted Date:

4/25/2017

Share on LinkedIn