Southeast Aerospace congratulates our very own Randall Pickron, Chief Inspector, for receiving the FAA Charles Taylor Master Mechanic Award at the 2017 Sun 'n Fun Expo. Congratulations to Randy for winning this prestigious award! SEA is proud to be a part of your many years of excellent aviation professionalism & applauds your industry recognized success.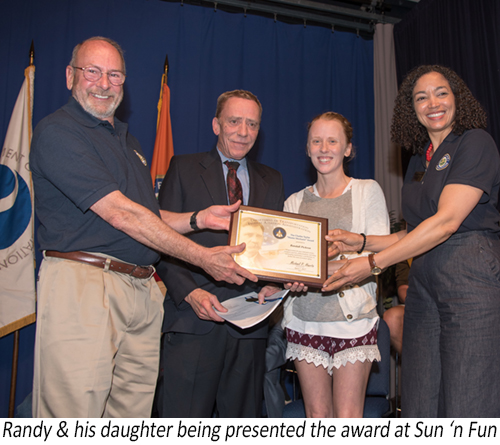 About the Award:
According to the FAA, the purpose of the award is "to recognize individuals who have exhibited professionalism, skill and aviation expertise for at least 50 years in the aviation profession." The awards presented at the Expo, Wright Brothers Master Pilot and Charles Taylor Master Mechanic Awards, are named for the creators of the first successful powered airplane & celebrate the lifetime achievement of pilots and mechanics who have demonstrated an attitude of compliance and safety throughout their flying and maintenance careers.
To qualify for the Charles Taylor Award, named after the Wright Brothers airplane mechanic, a person must be a US citizen and have worked for at least 50 years in an aviation maintenance career. The person must have been an FAA-certificated mechanic or repairman working on N-registered aircraft maintained under the Federal Aviation Regulations for a minimum of 30 of the 50 years required. The applicant for the award may have served the remaining 20 years as an aircraft mechanic/repairman in the U.S. military; or worked as an uncertificated person in a U.S. aviation maintenance facility that maintained U.S. registered aircraft. >> Detailed information is available on the FAA website.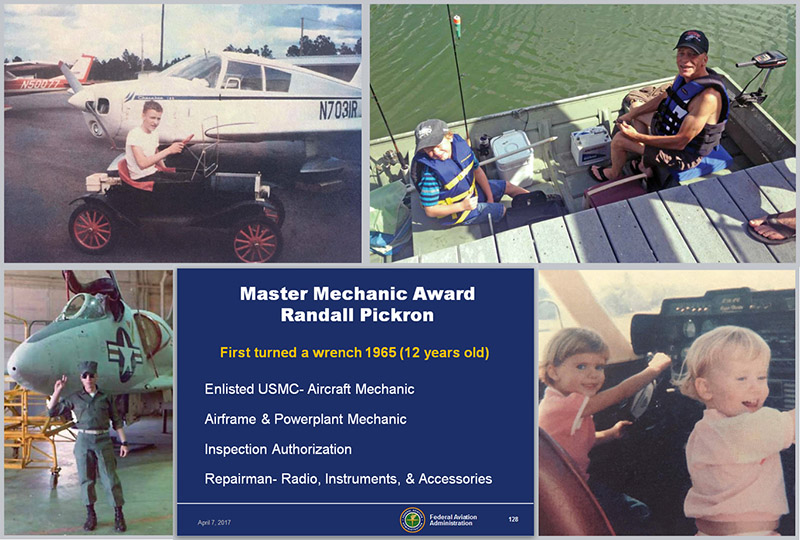 ---
See More News & Info
Posted Date:

4/10/2017

Share on LinkedIn