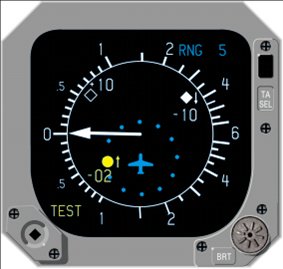 The IVA-81A/D TCAS indicator combines the vertical speed instrument functions with the typical TCAS traffic display functions (position, altitude, trend).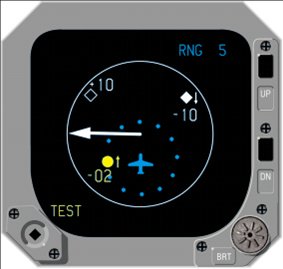 The TID-66A/D is similar to the IVA-81A/C but does not include any vertical speed functions.
The IVA-81A/D have the same mating connector as the TID-66A/D. In the case that a TID-66A or TID-66D indicator needs to be replaced, the more functional, available IVA-81D is the optimal choice. This should be considered in any situation where the TID-66A/D is used in the CAS-66A system since the TID-66A/D is a unique indicator that is not readily available from the OEM or the aftermarket. Despite using the same mating connectors, some connections between the TID and IVA indicators are different since the IVA has vertical speed indication. Therefore, the configuration strapping between the 2 can be different and several pins locations would need to be addressed when upgrading to the IVA-81D.
The change from the TID to the IVA does not take into account any certification issues that may arise in changing the original system configuration.