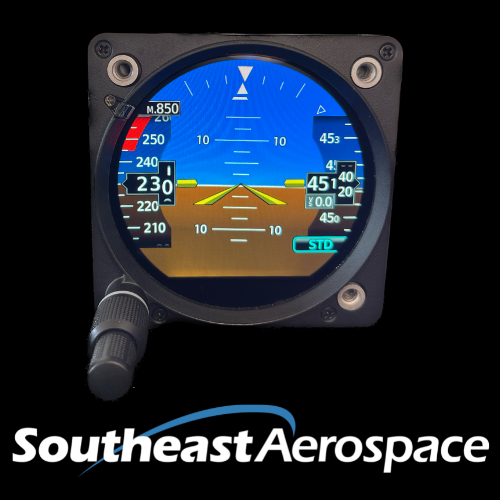 Southeast Aerospace, Inc. (SEA), a leader in aviation solutions, is pleased to announce that we have received FAA approval for an expanded Aircraft Model List (AML) for our STC ST01985WI, for the installation of the Garmin® GI 275 as an electronic standby instrument. The expanded AML gives an additional 1,500+ aircraft access to upgrade their aircraft with the Garmin GI 275 ESI.
The complete AML STC list for the GI 275 ESI now reads as follows:
Bombardier: BD-100-1A10 Challenger 300, BD-700-1A10 & BD-700-1A11 Global Express, XRS, 5000, GVFD, 5500, 6000, 6500, Learjet 55C, and 60.
Dassault Aviation: Falcon 50 and 2000 series.
Embraer: EMB-135BJ (Legacy 600).
Gulfstream Aerospace: G-IV, G-V, G150, 200 and Galaxy
Textron Aviation: Citation 550, 560, 560 Excel, XLS, 650, Hawker 800(A)(B)(XP), 1000(A)(B), 750, 900XP, and 4000.
Moreover, we have received validation from Mexico's Federal Civil Aviation Agency (AFAC) for our previously FAA-certified Supplemental Type Certificates (STC) ST02004WI and ST01985WI, enabling the installation of Garmin's GI 275 Electronic Flight Instrument as both an Instantaneous Vertical Speed Indicator (IVSI) and an Electronic Standby Instrument (ESI) for a myriad of Part 25 aircraft operating within Mexican airspace.
The original STCs, approved by the FAA, were achieved out of a collaborative endeavor between Southeast Aerospace, Garmin, and Peregrine.
"This AFAC validation is more than just an administrative step; it's an opportunity for us to offer operators in Mexico the ability to upgrade their avionics systems to state-of-the-art technology affordably and efficiently," said Luke Gomoll, SEA Aircraft Modifications Sales Representative. "We're committed to adding value to the aviation community in Mexico, and this validation reinforces our ability to provide solutions for aircraft operators."
The certification allows Garmin dealers to substitute older, less dependable IVA-81A/D IVSI units with the much-advanced GI 275 IVSI model, presenting a budget-friendly solution compared to pricier repairs of older units. Similarly, the ESI version of the Garmin GI 275 electronic flight instrument offers an all-in-one option to replace pre-existing, obsolete, higher-cost ESI and mechanical standby instruments.
This extended FAA approval and AFAC validation considerably broaden the applicability of the STC, making it an attractive upgrade option for operators looking to modernize their aircraft. Southeast Aerospace is committed to providing cutting-edge solutions for the global aviation community
For more information, please visit https://www.seaerospace.com/air-mods/Garmin-GI275-STC or contact Aircraft Modification Representative, Luke Gomoll, luke.gomoll@seaerospace.com.